Whether it be for academia, business or internal communications, we'll work with you to create technically accurate, deeply detailed and aesthetically pleasing images that clearly convey your information and messaging to your target audience.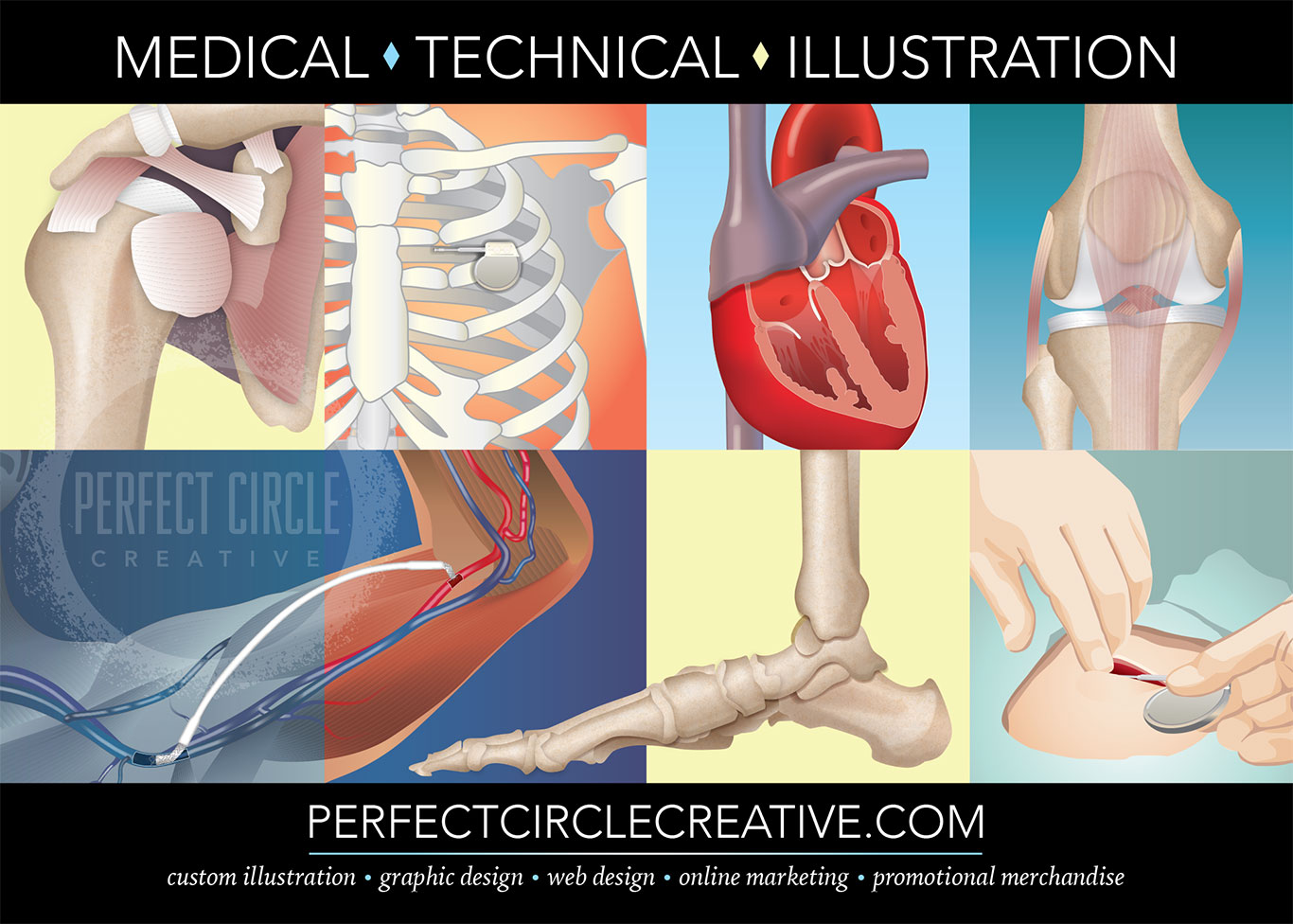 ---
Here's a series of medical device illustrations I recently completed for Data Trace Publishing. The end product is an in-clinic wall poster instructing patients about their procedure. A clean, modern and almost 3 dimensional style I developed for this particular project.
---
A series of hand drawn illustrations completed in late 2015 for a renowned orthopedic surgeon Dr. David Morley for a publication informing the public on how to do battle with arthritis. Please click on image for enlarged view. For more illustration samples, please click HERE.
---